Cassandra founded City Therapy in 2014. She earned her Masters Degree from Rutgers University and, prior to starting City Therapy, worked with children, adolescents and families in an agency setting in Jamaica, Queens. She received post-graduate training in family and couples therapy at Ackerman Institute for Families and in Post Traumatic Stress Disorder at The Rutgers Institute for Families. Other training includes work with AEDP (Accelerated Experiential Dynamic Psychotherapy) on dissociation and experiential processing and Relational Psychotherapy at The Stephen Mitchell Relational Psychotherapy Study Center. She is currently a candidate at The Institute for Contemporary Psychotherapy in their 4-year psychoanalytic training program.
Office Location: Flatiron
Ria Brown earned her Master's Degree in Social Work at New York University. She has worked extensively in outpatient settings with a diverse population of adults experiencing a wide range of issues that include anxiety, depression, trauma, life transitions, self-esteem, identity development and relationship difficulties. Ria received additional training in providing couples and family therapy at Ackerman Institute for the Family. She works from a client-focused and strength-based approach, integrating her background in relational and intergenerational therapeutic modalities. She also uses other evidence-based approaches such as, Cognitive Behavioral Therapy, Behavioral Activation and Motivational Interviewing. Ria is passionate about creating a safe and empathic environment for clients in order to foster healing, growth and self-empowerment.
Office Location: Brooklyn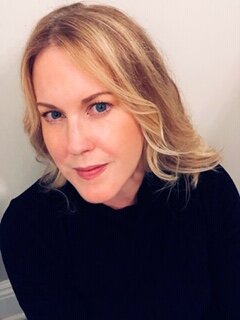 Cat enjoys tailoring a holistic approach to mental wellness to discover an individual's unique pathway to healing. She has worked with an expansive range of issues such as anxiety, depression, substance abuse, trauma, and grief and explores with patients new ways to cope with stress/mood disorders, end self-destructive/stuck patterns and develop increased self-esteem/confidence. Cat also has a deep affinity for and understanding of the psyches of actors, artists, HSPs (Highly Sensitive People) and empaths.
Cat has worked for over ten years in non profit and private settings with a focus on care management and psychotherapy. She has received additional training at the Beck Institute, the Institute of Certified Anxiety Treatment Professionals, EFT Universe and is skilled in a variety of traditional and eclectic modalities such as Psychodynamic Therapy, Cognitive Behavioral Therapy with applied neuroscience and mindfulness techniques, EFT (Emotional Freedom Technique) and Motivational Interviewing.
"In a safe and compassionate haven, we will creatively and collaboratively explore your needs, individualize your roadmap to healing and aspire to a life of empowerment and thriving."
Office Location: Brooklyn


For over 20 years, Jennifer has worked with a diverse population of adults including those who are HIV+ and the LGBTQIA+ community. Her style is highly empathic and non-judgmental and combines elements from Humanistic and Positive Psychology, Motivational Interviewing and EFT. Jennifer has experience treating individuals with depression, anxiety, chronic illness and those with a history of trauma and PTSD. She has additional training in Brainspotting, an evidence-based form of psychotherapy developed by David Grand, PhD, in 2003 that evolved out of EMDR and Somatic Experiencing. Drawing on principles from neurobiology, Brainspotting works by accessing, reprocessing and extinguishing stuck, unprocessed trauma (frozen survival modes) in the limbic and autonomic parts of the central nervous system. Within the context of a nurturing therapeutic relationship, it targets negative symptoms at the root and down-regulates the amygdala and healing can occur with surprising rapidity. "In addition to the transcendent phenomenon of post-traumatic thriving, Brainspotting has the potential for alleviating a range of symptoms and can facilitate creativity expansion and performance enhancement, other areas of interest for me."
Office Location: Flatiron
Samara has practiced as a Clinical Social Worker for over twelve years in community behavioral health settings. She uses an eclectic therapeutic approach, which incorporates supportive, psychodynamic and cognitive behavioral techniques. She earned her Masters Degree from New York University School of Social Work and received post-graduate training at the William Alanson White Institute. Further trainings include Motivational Interviewing, Trauma Focused Cognitive Behavior Therapy and Dialectical Behavioral Therapy.
Samara has worked with adults with a wide range of issues, including trauma and addiction, anxiety, depression, and work and relationship conflicts. Therapeutic training, coupled with her experience in the field, allows Samara to provide tailored interventions in a warm and empathetic environment . "My approach is supportive and relational. I work collaboratively to help each patient identify personal barriers, discover their own strengths and develop greater life satisfaction."
Office Location: Flatiron
Tamila earned her Master's Degree in Social Work from Adelphi University. Since then, she has spent much of her time working in the Bronx with the under-served population. In this setting, she has worked closely with the LGBTQIA+ community and HIV positive individuals. She has also worked extensively with patients struggling with substance abuse, anxiety, depression and PTSD. Tamila uses a combination of Cognitive Behavioral Therapy, Motivational Interviewing, and Client Centered Therapy and is especially adept at treating patients with diverse backgrounds and experiences. "There is no standard mold for mental health care and I prefer to use an eclectic blend of models, individualized for each patient in order to achieve the greatest benefits."
Office Location: Brooklyn
Jess earned her Master's Degree from Hunter College School of Social Work. Her post-graduate experience began at an inpatient psychiatric hospital where she worked closely with a multidisciplinary team that offered creative arts therapy, substance abuse counseling, medication management, equine therapy, acupuncture--even ping-pong therapy (her invention)! She went on to practice at an outpatient mental health clinic; an intensive PTSD program, based at a VA healthcare facility; and college counseling and wellness centers. She spent nearly five years as a mental health clinician on Rikers Island, providing psychotherapy to male, female, and transgender adolescents and adults.
In addition to her work at City Therapy, Jess serves as a field instructor to MSW student interns with Project for Return and Opportunity in Veterans Education (PROVE). Jess maintains a strengths-based, client-centered perspective. "What is most valuable to me is facilitating change without giving directives: assisting others to recognize their resilience, to bolster their confidence in the face of great challenges, to accept setbacks as opportunities for growth, and to develop positive coping strategies."
Office Location: Union Square
Lori earned her Master's degree in Social Work from Yeshiva University. Since then, Lori has been dedicated to serving underserved populations in Harlem, with issues ranging from sexual and other forms of childhood traumas, substance abuse, chronic mental illness, HIV/AIDS, to depression as well as anxiety. Lori has also worked extensively with those transitioning genders and the LGBTQ community.
" I lean towards a psychodynamic approach, but also utilize aspects of Gestalt for exploring the here-and-now, and other appropriate responses tailored to individual goals. I feel that creating a safe space for my clients to be one of the highest values in my practice, as well as self-acceptance and self-forgiveness as tremendous tools for growth."
Office Location: Flatiron
Takira earned a Master's Degree in Mental Health Counseling at the Long Island University School of Education. Prior to joining City Therapy, a great amount of work was devoted to assisting individuals currently in the criminal justice system and facilitating Cognitive Behavioral Therapy groups focused on 'Thinking For Change." Her clinical expertise includes working with individuals dealing with adjustment issues, depression, anxiety, self-esteem, sexual abuse, and relationship issues. Takira believes "people come to therapy to develop new perspectives and a deeper understanding of themselves." Her goal as a therapist is to assist her patients through this journey while empowering them to make desired changes to improve the quality of their life.
Office Location: Union Square
Alison is an empathetic, client-centered psycho-dynamic therapist with twenty-plus years of experience. In the past two decades, she has worked with diverse populations, from young children and teens to seniors, couples, and individuals with different cultural backgrounds and sexual orientations. She has provided active, engaging treatment for patients struggling to overcome panic, social anxiety, OCD, depression, eating disorders, addictions and relationship issues.
Alison's personal and professional philosophy is CBT and mindfulness based and her style is interactive and nonjudgmental. Her clients say they feel heard, while at the same time, they are not the only one contributing to the session. She is very experienced working with women's issues, especially related to self-care and self-esteem, and has found great joy helping young adults integrate their adult identity. In addition to her work in private practice, she has served as a hospice team social worker and is highly skilled in the area of grief and loss.
"Assisting people with the many challenges life can bring, is my life's work. Each one of us is different; each one of us is the same. We share a common journey in our desire to discover free and healthy ways to live a fulfilling life. I listen carefully to each client and together we find the most supportive path to address whatever personal issue is causing distress."
Office Location: Union Square
Joyce earned her Master's Degree from Fordham University and, for over twelve years, she has dedicated herself to her clients' needs by incorporating traditional psychodynamic principles with current modalities, such as CBT, Systems and Narrative Therapy.
The depth and breadth of Joyce's clinical experience is based on her extensive work with people struggling with depression, anxiety, OCD, other mood disorders, and trauma - both past and current. She has held positions in several community-based programs where she engaged with a varied client base consisting of older adolescents, adults, couples and families. She has also designed and run groups for at-risk adolescent girls and provided supervision to student interns.
Joyce's style is always respectful, interactive and dynamic and she is passionate about her work. The art and science of the therapeutic process encourages her creativity and spontaneity and complex issues are dealt with one step at a time, from both inner and outer perspectives. Joyce's focus is on helping her clients gain the self-knowledge and self-awareness necessary to move forward to a more comfortable and productive place. "No one approach fits every person or situation and the therapeutic process always begins with the person sitting in the room."
Office Location: Flatiron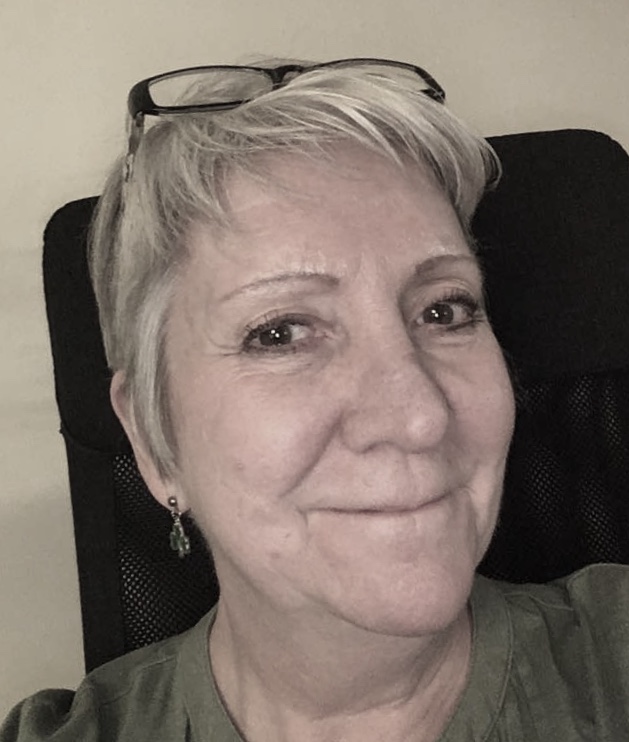 In her almost ten years of practice, Deborah has worked with diverse populations that include active duty military, veterans, police, firemen, the severely mentally ill and people with addictions. While she specializes in treating PTSD and Trauma, she also has extensive experience in treating anxiety, panic disorders, phobias, depression and substance abuse disorders (including treatments not limited to 12 step programs.)
"I believe in a client centered therapeutic approach and often like to think outside the box combining a variety of therapeutic modalities to fit my client's needs. I will treat you as the individual you are and together we will customize a therapy program that will help you reach the goals you have defined."
Office Location: Brooklyn
Charles' areas of specialty are HIV/AIDS, LGBTQ identity/transitioning, addictions, chronic illness, trauma, grief, adoption, immigration and aging. He earned his Master's in social work from NYU School of Social Work and received post-graduate training in interpersonal and relational therapy at Manhattan Institute for Psychotherapy and Psychoanalysis. Further trainings include motivational interviewing, CBT, strengths-focused, trauma-informed care and mindfulness techniques. Charles has worked in private practice and community behavioral health settings for over fifteen years and has helped people facing anxiety, depression, gender and sexuality concerns, relationship problems, chronic illness, addictions, and other life challenges. His approach is flexible, collaborative and tailored to each client's needs.
Office Location: Union Square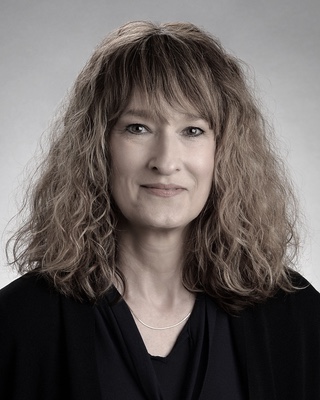 Tina Henderson, MA, LCSW-R
Tina is a licensed psychotherapist with a broad range of experience. For almost a decade, she has been treating individuals presenting with anxiety and depression, self-medicating addictions, ACOA issues, PTSD, somatizations and issues of physical and mental health co-morbidities. Tina's experience also extends to work with individuals struggling with eating disorders and behavioral addictions such as compulsive internet use.
Tina utilizes an eclectic approach to the provision of ego-supportive psychotherapy with interventions that include CBT, psycho-dynamic theory, self-psychology, motivational interviewing and family systems theory. "My purpose is to inspire people, not to just feel better, but to feel great. Through identifying self-imposed obstacles, self-defeating beliefs, and toxic emotional thought patterns, I can help you untangle the issues standing in the way of your optimal happiness and health. Since my interest in addiction and recovery originated from personal experience within my own family, I can really understand where you are coming from because I too have lived it."
Office Location: Flatiron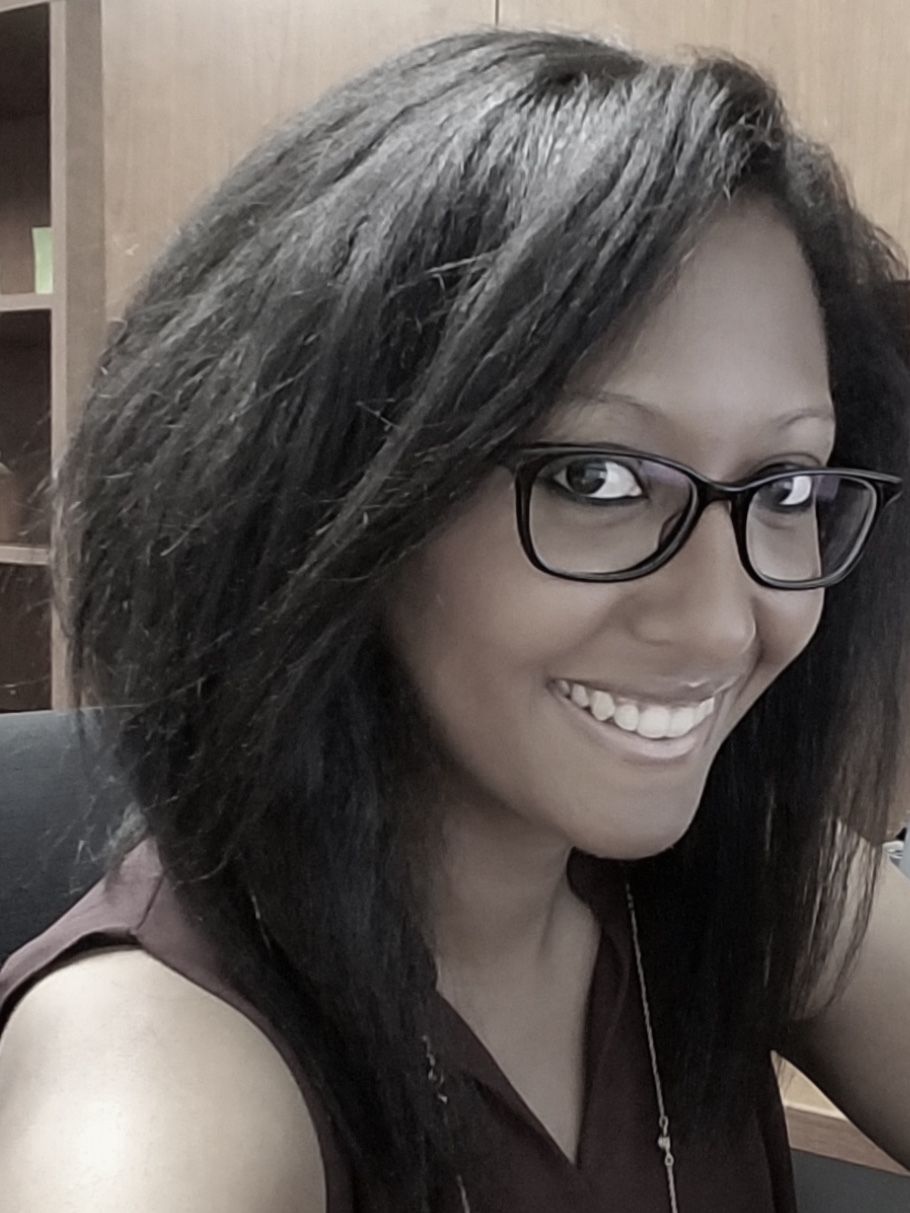 Tiffany Ciprian, is a graduate of the Columbia School of Social Work where she earned her Master's Degree in Clinical Social Work. For the past decade, Tiffany has worked with individuals experiencing anxiety, depression, trauma, relationship concerns, and challenges with life transitions. She utilizes a blend of treatment approaches, tailored to meet the needs of her clients. She is committed to creating a safe and supportive space where clients can hold and explore their concerns. "I work with clients in a non-judgmental, compassionate, and collaborative manner. I believe therapy can help individuals maximize their strengths, support personal growth, and offer effective skills for navigating life's challenges."
Office Location: Flatiron
Shanna earned a Master's in Social Work at the Hunter College School of Social Work. Immediately upon graduating, she worked at a mental health clinic where she provided psychotherapy to individuals, couples, families, and children. A great amount of work was devoted to the LGBTQ community and people living with HIV/AIDS. Shanna also worked as a Social Work supervisor in child welfare before joining City Therapy. She uses relational psychotherapy, trauma-focused therapy, CBT, DBT concepts, and has experience helping patients cope with loss and bereavement.
" I strongly believe in the therapeutic relationship and its ability to foster growth and change. Through this relationship we can identify patterns and behaviors that make you feel stagnant. Therapy is a very personal journey where one can heal, learn and bring more awareness to everyday functioning. My hope is to help bring clarity and purpose in order to help you become your best self."
Office Location: Union Square
Christine is a graduate of Fordham University's Graduate School of Social Work with a specialization in adults, families and organizations. She has completed post graduate training at the NLP Institute in Ericksonian Psychology and Holistic Therapy and is fluent in French. Christine has worked with varied populations in multiple settings and finds great joy in collaborating, connecting and providing a safe healing environment for her patients.
Office Location: Brooklyn
Eric earned his Master's Degree in Social Work from Hunter College School of Social Work. For over twenty years, he has worked with adults and couples with multiple and varied issues, including chemical dependency, mood disorders, relationship and family problems, and psychotic disorders. After September 11, 2001, Eric received substantial training in trauma and grief work, and worked with New York City employees and first responders. He has spent a considerable amount of his practice time working with medical issues and disabilities. He has a strong grasp of multiple modalities, but maintains that relationship dynamics are the key to understanding and change. "We are defined by our relationships. Relationship to ourselves, to others and to the world. Relationship dynamics get formed in attempts to succeed in life. Sometimes, though we may succeed in relationship at certain points in life, those same dynamics can become unproductive. At that point we can use the dynamic to understand the problem and determine the adjustments that then lead to success once again."
Office Location: Flatiron
Teresa Meadows, LCSW, MPA
Teresa is a proud, native New Yorker and strives to empower and strengthen her Brooklyn Community. She earned her master's degree from Hunter College School of Social Work, with a specialization in mental health and has worked in the field for over fifteen years. Teresa has held varied positions in state service and community organizations and has experience treating individuals with PTSD, depression, substance abuse and sexual trauma. In addition, she has provided ABA therapy to children with autism spectrum disorder and holds credentials as a Clinically Certified Forensic Counselor. She has had many successful outcomes with both these populations and uses several types of modalities including Motivational Interviewing, CBT and other strength based approaches. Her great passion is in helping her patients to recognize - and then mobilize - their own innate strengths to obtain optimal health and wellness.
Office Location: Brooklyn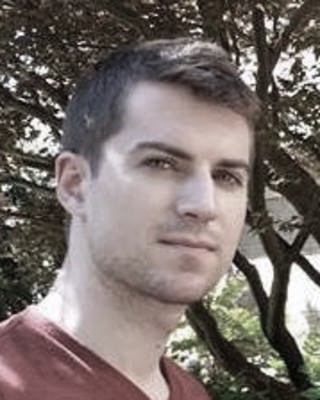 Benn earned his Master's degree from the Columbia University School of Social Work. Upon graduation he trained as a fellow at the Adelphi University Student Counseling Center and went on to practice at two Article 31 mental health clinics. Benn operates from an existential perspective, helping patients to achieve and maintain a stronger identity, and to explore their perceptions in a way that promotes valuable insight. He also uses motivational interviewing (MI) to help patients prepare for change and the principles of harm reduction to support patients through the process of behavior modification. Benn is committed to providing a comfortable, non-judgmental therapeutic atmosphere to assist patients in achieving their goals.
Office Location: Union Square
Sheila received clinical training at the Hunter College School of Social Work (now Silberman School of Social Work) concentrating in Clinical Practice with Children, Individuals and Families with a Field of Practice Specialization in Health and Mental Health. She further trained in techniques including Motivational Interviewing, Coaching, Parenting and Telemental Health Provision.
Sheila is a bilingual (English/Spanish), Licensed Clinical Social Worker who specializes in an eclectic blend of therapeutic approaches tailored to fit the need of each individual. She practices from a strength based, culturally curious lens to facilitate the development of coping strategies to help manage anxiety and stress, life changes, bereavement and to support families through parenting issues, including co-parenting struggles. "I look forward to partnering with you on your journey towards identifying and tapping into your strengths to achieve your goals and dreams."
Office Location: Brooklyn